Wedding Toastmasters
The Complete Guide
So you're looking for a Wedding Toastmaster? First of all, you need to understand exactly what one is and the benefits of having one. On this page, you will find handy articles full of tips and tricks of what to consider before booking and why a Wedding Toastmaster will be the best thing you ever spent money on for your wedding!
In High Demand, Book Early!
Average cost: £300 - £400
Meet before your wedding to get to know each other!
What is a Toastmaster at a Wedding?
Tips from our Wedding Toastmasters
Featured Wedding Toastmasters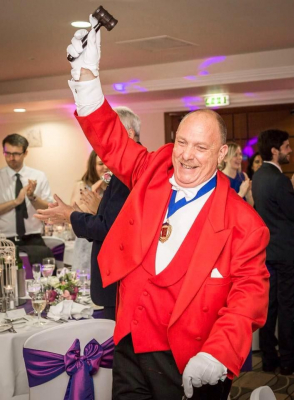 Find Wedding Toastmasters in...
Wedding Toastmasters by City / Town
A
B
C
D
E
F
G
H
I
J
K
L
M
N
O
P
Q
R
S
T
U
V
W
X
Y
Z