Wedding Venues
in Inverurie
Looking for your dream wedding in Scotland? Inverurie offers picturesque wedding venues by the bucket load. Located in Aberdeenshire, 16 miles northwest of Aberdeen, this rural Royal Burgh is littered with stunning Scottish castles. It's also in the heart of the valley of the River Don.


When you think of Scotland, castles, lochs, golf courses and stunning landscapes come to mind. Inverurie is therefore the ideal location for weddings.


When choosing your wedding venue, it's important to consider your guests' experience too. Will there be enough accommodation in the area? Is it easily accessible? Will they enjoy the day as well? Inverurie features many hotels, a golf club, several restaurants and a town hall. Being just out of Aberdeen too, it's going to be easy to reach for your guests. And finally, you do not need to worry whether the day will be enjoyable for your guests when getting married here, especially if you're opting for the grandeur of a castle like Cluny Castle which can be yours exclusively.


As well as taking into account guest experience, it's important to stay true to yourselves. At the end of the day, it's your wedding day and you want it to represent yourselves and your personalities don't choose a wedding venue simply to please your party, and try not to be engrossed in the weddings you see on Pinterest and social media. Have a day that will make you happy and you will reflect on for years to come.
Showing 64 results for Wedding Venues in or near to Inverurie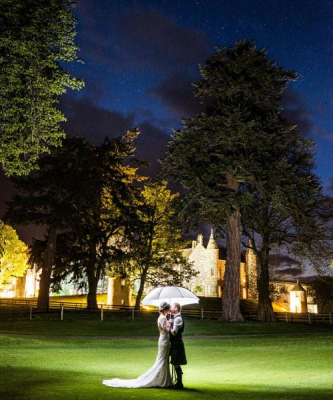 P.O.A