Preserve your special day in a luxurious hand-finished wedding album you'll treasure forever. This month we've partnered with London's MRP Weddings to provide one lucky bride with a way to present her wedding images in a wedding album worth £1,000...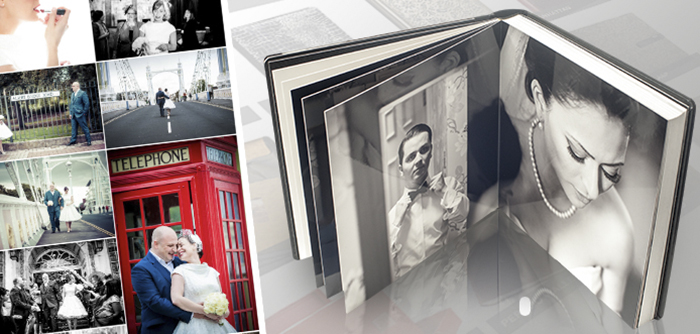 Your wedding day will create memories you'll treasure forever, and your wedding photographs will reflect this. But what's the point of leaving those images languishing on a hard drive or buried at the bottom of a cupboard? Instead, present them in a coffee table album you'll look through year after year with a beautiful photo album from MRP Weddings.

This month's Power User Prize is a MRP photo album worth up to £1,000. Brides from anywhere in the UK can send the company their professional images and choose a beautiful album from one of the firm's 60 different designs.

You can use your own photographer and simply supply the company with your images from which MRP Weddings can create your album, using materials like Italian leather, Perego wood, crocodile skin-effect or incanto hide and even a brushed stainless steel finish.

Of course, if you're wedding is in London or the surrounding areas, you can also use MRP Weddings  photography service to capture your special day. The company is based in London and uses the area's diversity, energy and vibrancy to inspire its photographers to create contemporary images of brides and preserve their special moments forever.

"We've a non-intrusive, candid, documentary style of photography." says Marlon. "I find this enables moments to unfold naturally, and allows us to create images that tell their own story. But it bothers me that great photography can be wasted if it's not displayed properly. That's why we set about providing a range of photographic albums that are right up there with our photography in terms of quality. Ones that will look great when permanently on display. These albums are almost like designer furniture or pieces of art in their own right and provide the perfect home for your images."

The company's photobooks and albums range from £320 to £1,075 in price and can be anything from 20 to 40 pages. With hand-crafted rustic wood or Murano glass inserts, a choice of colours and paper finishes, presentation boxes and sleeves, they're tactile, beautiful, and bespoke. It's just as pleasurable to hold them and turn their pages as it is to look at the images themselves.
For more information on MRP's albums and its photography services, see the company's website at www.mrpweddings.com or call 0845 680 6058.
How to Win: As a Power User you will have exclusive access to special tools on our site, and you'll be automatically entered into our monthly prize draws. You will also be entitled to 100 extra chances to win our annual competition, to win a wedding worth up to £25,000! If you're not a Power User already, upgrade your UKbride membership today - click here to find out more!