Win A Wedding
We discover how it feels to win a wedding, worth £25,000, as we speak to UKbride member Rhiannon Davis who celebrated victory on Valentine's Day after being drawn as 2011's winner on the UK's number one wedding website...
It was a victorious Valentine's day for UKbride member Rhiannon Davis, as she received the news that she had won this year's £25,000 dream wedding competition. In this exclusive interview we speak to Rhiannon following her win, about marriage, her man, and making plans...  

On receiving the news that she had won, Surrey based bride-to-be Rhiannon couldn't believe that she had been lucky enough to be named this year's winner of our fabulous annual competition;

"I wasn't sure whether it was really happening or if I had entered some parallel universe. I called Ollie — my fiancé — and my brother and neither of them believed me, they thought I was pulling their legs!"

Guildford girl Rhiannon described how the pair were ready for marriage and excited about tying the knot after their two years together;

"When we first met we both knew what we were looking for and what level of commitment we were after, so it was as if we both had our cards on the table before we even started. And here we are two years later engaged and happier than ever!"

Rhiannon went on to describe the story behind their sparkling engagement;

"The first Christmas passed and no proposal, then my 26th birthday, no proposal, then another Christmas went by and still no proposal..."

But Rhiannon did not give up hope, and ultimately decided to take matters into her own hands, throwing caution to the wind and proposing herself.

"I attempted to ask a few times, and failed! It took me about three hours to build up the courage, eventually I took a few speech cards, and on each one wrote something I loved about Ollie, and on the final one wrote 'Will you Marry me?'"

Since finding out that they had won this once in a lifetime opportunity, the pair have been busy progressing with their wedding planning, and are extremely excited about all the fantastic pieces of their UKbride wedding puzzle coming together.

"We have chosen our rings from F Hinds, and I have been looking at Bridesmaid dresses on Mori Lee — there are too many nice ones and I'm spoilt for choice!" she said.

In addition, Rhiannon's Chief Bridesmaid, Amy Hallowes, has been left in charge of organising the hen do via Maximise, although she is remaining tight-lipped  about the details of her plans; "I'm not allowed to know what I'm doing till the day!" the bride-to-be told us.

So is Graphics Artist Ollie as excited as Rhiannon in the run up to their big day...?

"Well... I knew I wanted to get married pretty much within a few months of being together, and I knew he did as well, but typical of a boy it wasn't on his mind 24/7 like it was on mine!"
And finally, of UKbride Rhiannon said; "Everyone is so lovely and supportive on the site. You can chat about everything, wedding or non wedding, and it just feels like an amazing support group. I have never met these women, but I feel like I've gotten to know many of them, and it's nice to be able to turn to people in the same boat as you. I think if I didn't have UKbride forums my friends and family would be so fed up of me talking weddings 24/7, but here I can talk about weddings all the time and everyone is excited!"
"I have found UKbride fantastic for all sorts of information and would genuinely recommend it to any bride-to-be," she added.

The couple will tie the knot this year on September 10th, and I'm sure you'll join us in wishing them all the best for their forthcoming wedding!
Our Dream Wedding Partners…
We selected some of the very best wedding partners to give our winners the dream day they deserve, creating our dazzling day are the following experts:
Kuoni honeymoons
Kuoni's aim is to create your perfect honeymoon, from romantic resorts to buzzing cities and thrilling safaris. Many of their hotels feature special Kuoni honeymoon offers, including room upgrades, intimate dinners and heavenly spa treatments. The Kuoni Personal Travel Experts can tailor-make your honeymoon from scratch and they've won heaps of awards, including the World's Leading Tour Operator title for 11 years in a row. Your honeymoon is safe in their hands. To find out more, visit http://www.kuoni.co.uk/.

MF Photographics:
Founded in 2005 by Michael Fagan, MF Photographics can offer a wide range of services, from weddings to studio portraits, commercial work and school photography. MF Photographics cater to many weddings, and photographics cover the whole wedding day with 2 photographers, starting with the Bride at home, the Groom at the church, best man, ushers and guests arriving. They stay with you all day to the first dance. The company also offers a full range of Modern Graphic Story Books. For more information on this endearing company visit www.mfjpegs.co.uk.

Mori Lee:
Mori Lee dresses are the epitome of elegance with feminine designs and beautiful fabrics.  Slim A-Line skirts and bodices decorated with sparkling beading, glamorous halter-neck designs, to princess style tulle dresses for perfect fairytale weddings.  Mori Lee designs feature a collection of 'destination dresses,' with delicate chiffon dresses ideal for an exotic beach wedding.

The collection offers tulle, taffeta, organza, chiffon and duchess satin in shades of Ivory, White, Gold and Pearl to complement brides on their wedding day. Each dress features its own personal touch of exquisite embroidery lace, stunning beadwork or glistening hand-sewn Swarovski Crystals. Find out more at: www.morilee.com.

Suit Hire from Formally Yours:
For dapper groomsmen head to Formally Yours. The retailer allows the groomsmen to hire any complete outfit for just £65, and all suits are delivered eight days before the wedding for complete peace of mind, collected two days after your wedding.

Operating entirely online, it's great for weddings in which the groomsmen will come from different parts of the country, and all suits include jacket, trousers, shirt, waistcoat, cravat and handkerchief for a really polished look. With ten styles and loads of accessories online, plus free fabric swatches available, the company provides the ultimate service for any dream wedding. Find out more at: www.formallyyours.co.uk.

Jewellery from F Hinds:
Rhiannon and Ollie will exchange rings courtesy of F Hinds, whose 100 branches and 150 year reputation are a reflection of the company's experience providing quality jewellery for any occasion.

The company's internet site features a wedding guide with advice on how to choose your engagement rings and wedding bands from different metals to patterns and finishes, size and shapes, alongside a wealth of information guides on all things jewellery-related, from the Four Cs of diamond selection, to Ethical Trading and Hallmarks. For more information see www.fhinds.co.uk.
Hen and Stag Nights from Redseven:
A wedding is a one off occasion which deserves a legendary send off. The expert team of party experts at Redseven are renowned for their diverse, unconventional and innovative ideas.

Their experienced team will ensure that Rhiannon and Ollie receive a safe, professional, and unforgettable send off before they tie the knot in September.
By booking with Redseven, customers can be assured of great value, great service and great protection! They also do all the hard work for you!
In their customers' eyes, and also our own, Redseven is a company that is trusted and stands for value for money, quality, glamour, innovation, and bags of fun!
For more information please visit http://www.redsevenleisure.co.uk/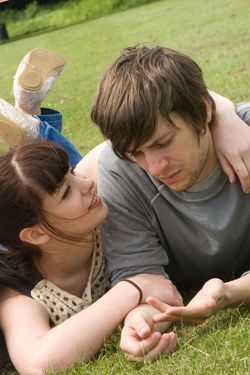 Congratulate the happy couple on our Forum!